Do You Have A Solar Project We Can Help With?
Aharon "Peter" Codella:
Aharon Peter Codella, started his career with the Solar industry in 1980. After graduating from college, majoring in alternative energy, he became a foreman, installing both active and passive domestic solar water heating systems, and then started his own business.
Codella Solar & Associates:
With over 30 years of expertise and professional experience in Solar electric power, Domestic Solar Hot Water and Swimming Pool Solar systems, Codella Solar would be pleased to assist you with any installation, design, or technical assistance needed.
Codella Solar will assist architects, designers, builders as well as home owners with the most current design and installation methods and equipment available. We can help you integrate alternative energy solutions into your modern architectural designs and existing structure retrofit.
Our company has provided more than 9,500 satisfied Solar Service Repairs, 3,600 Swimming Pool Solar Systems and 2,000 Domestic Solar Water Heating installations, and THOUSANDS of kilowatts of Solar Electric Systems. Our goal is to continue to provide expert Solar solutions for residents and businesses within Los Angeles, Ventura, and Santa Barbara counties.
Contractor State License Board:
Satisfied Clients Agree
"Codella Solar is excellent! Reasonable prices and quick service. They are very knowledgeable about all things solar and got our pool solar running on the first visit. They also came out for a subsequent visit to help me reset my programming box. I highly recommend this company!"
"Codella Solar was awesome to work with. They are very professional and did excellent work. My pool is 85-90 in the summer and the kids love it. Well worth going with Codella because they know what they're doing and they're for sure the experts when it comes to pool solar and solar panels in general."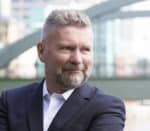 Aaron was knowledgeable and pleasant. We purchased a home that already had solar electric and hot water, but probably hadn't been serviced in many years. He quoted us for cleaning and tune up and handled it that day, resulting in a 25% increase in power output.
Trusted Partners
Codella Solar & Associates guarantees quality and performance on every installation. That's why we only work with the industry leading solar manufactures!
Requesting additional information only takes moments, Fill out the contact request form and one of our friendly solar experts will be in touch.